UNITED WAY OF THE MID-SOUTH's MISSION IS TO IMPROVE THE QUALITY OF LIFE FOR MID-SOUTHERNERS BY MOBILIZING AND ALIGNING COMMUNITY RESOURCES TO ADDRESS PRIORITY ISSUES.
We are located in United Way Plaza in the heart of Memphis, TN at 1005 Tillman Street. The building was generously donated to us in 2015 by Georgia Pacific.
In 2016, Rev. Kenneth S. Robinson, M.D., President and CEO of United Way of the Mid-South announced the organization's top priority is addressing Mid-South poverty. United Way's work in education, financial stability and health brings about positive changes on local poverty and we align our funding, initiatives, partnerships, and programs in ways that help more people escape poverty.
COUNTIES SERVED
Founded in 1923, United Way of the Mid-South serves the people of Crittenden County in AR; DeSoto, Tate and Tunica counties in MS; and Fayette, Lauderdale, Shelby and Tipton counties in TN. Collectively, this region is often called "the greater Memphis, TN metro area."
Your gifts to United Way of the Mid-South are invested in nonprofit programs that promote economic and social mobility for individuals and families in these counties. The decisions about where to use your donation are made by people who live in the individual counties, who know the county's needs and the resources available to make the greatest impact on local lives.
COMPLIANCE STATEMENT
Each year, United Way of the Mid-South completes a set of membership standards and requirements developed by United Way Worldwide in order to be able to use the United Way name and logo.
These membership standards include comprehensive requirements for financial reporting, governance, ethics, diversity and operations. Click here to learn more.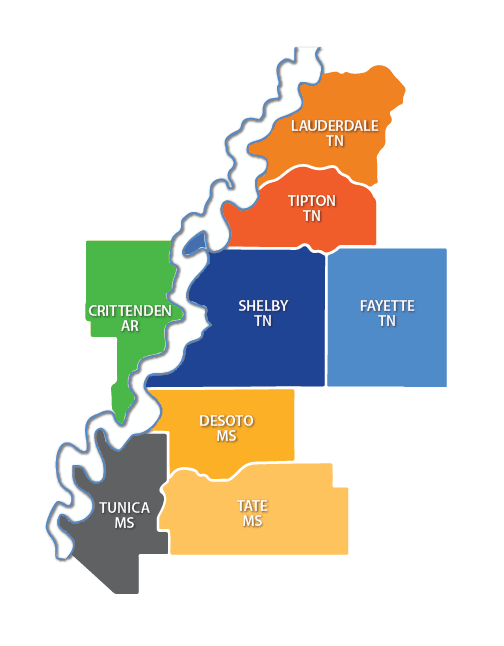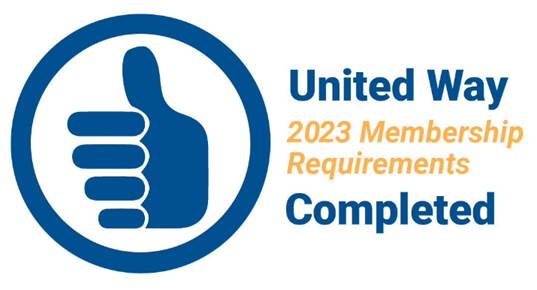 UNITED WAY OF THE MID-SOUTH DEI STATEMENT
Adopted By the Board of Directors January 27, 2022
United Way of the Mid-South (UWMS) recognizes that our mission is most effectively fulfilled – resulting in the greatest community impact – through a commitment to diversity, equity and inclusiveness as a core value and practice. We believe that diversity is the presence and celebration of difference that enriches our workplace, including identity-focused characteristics, such as race, gender, disability or age. We believe that equity is the presence of and commitment to fair treatment, access and opportunity for all, where individuals are not at a disadvantage because of their identities. We believe that inclusion is the manner in which we demonstrate our commitment to diversity and equity, and is at the center of our efforts to build an intentional culture that fosters feelings of belonging and honors the differences of our colleagues, partners, vendors and stakeholders. Inclusion ensures that individuals with different identities are valued, leveraged and welcomed within our workplace. Our Diversity, Equity and Inclusion (DEI) Guiding Principles 
We acknowledge that every board member, member of our staff, volunteer, partner agency staff member and member of our community offers a unique perspective and experience to drive our cause in building a Mid-South where all families prosper.
We value, champion, and embrace diversity and foster an environment of respect,openness, learning, integrity, and honesty.
We recognize that systemic privilege exists in our society, and we are committed toadvancing equity in our workplace and the communities that we serve.
Our Commitment

 

We will raise awareness about socioeconomic status in order to overcome the constraints and disparities of poverty.
We will lead with respect and tolerance; modeling diversity, equity, and inclusion; maintaining fair and equal treatment for all.
We will create and sustain an environment that is inclusive, respectful, and equitable.
We will be intentional in our efforts to recruit diverse board members, staff, and volunteers.
We will employ the talents of people with different backgrounds, experiences, and perspectives.
Just as we drive the dreams of Mid-South individuals and families, we strive to create communities in which everyone has equitable opportunity to access the resources and supports necessary to thrive. 
Download statement HERE.
HISTORY
United Way of the Mid-South has served the people of our area for over 90 years, under several different names. Times and names have changed, yet our work has been the same – bringing people's time, talents, and treasure together so citizens in need can enjoy a better quality of life, making the Mid-South an even better place for all.
1923  Founded with borrowed funds, The Memphis Community Fund developed a system of collective fundraising and generated over $480,000 for 21 participating nonprofit agencies.
1940's
During World War II, upon the recommendation of President Roosevelt's War Relief Board, the organization merged with wartime appeals for a united fundraising campaign as
The Memphis and Shelby County War and Welfare Fund, Inc.
 After the war, the name
Memphis Community Fund
returned for a short time
.
1946

  

After the war, the organization modified itself for new post-war challenges and social needs. To reflect these changes, the name was changed, to

Memphis and Shelby County Community Chest

.

This group became well known for its Red Feather campaigns to help Red Feather nonprofit partner agencies.
1957 The Memphis and Shelby County Community Chest and the local branch of The American Red Cross decided to team up for a combined fundraising campaign that proved more effective than either organization predicted. The result was a new campaign effort called Shelby United Neighbors, or "SUN." Checkmark pins, shining suns, and feather headdresses were popular icons of the SUN charity drives. The organization formally changed its name to Shelby United Neighbors in 1959.
1961
The Commercial Appeal wrote that "
half of all charitable giving in Memphis
" was raised by Shelby United Neighbors. While likely an exaggeration, this testified to the tremendous support of our community.
1972 Shelby United Neighbors

merged with

The Health and Welfare Planning Council

. 

Like many Community Chest organizations during this era, the merged organization adopted a "United Way" name to enjoy the national identity that United Way of America created through messaging and advertising as 

United Way of Greater Memphis

.
1994
To better reflect the work of raising and distributing funds to the entire Mid-South community, the organization modified its name to
United Way of the Mid-South
.
2015
Rev. Kenneth S. Robinson, M.D. becomes the
first African-American
to serve as President and CEO of United Way of the Mid-South.
2016
United Way of the Mid-South moves to its new headquarters at 1005 Tillman in Memphis (now known as
United Way Plaza
) after Georgia Pacific's generous donation of the building and its campus.
2017
After completing its pilot phase, United Way launches 
Driving The Dream,
 a groundbreaking and innovative initiative to address our area's greatest challenge: helping more people escape generational poverty.