UWMS BOARD
United Way of the Mid-South is led by our Board of Directors. Board members live in our local eight-county area and serve as unpaid volunteers.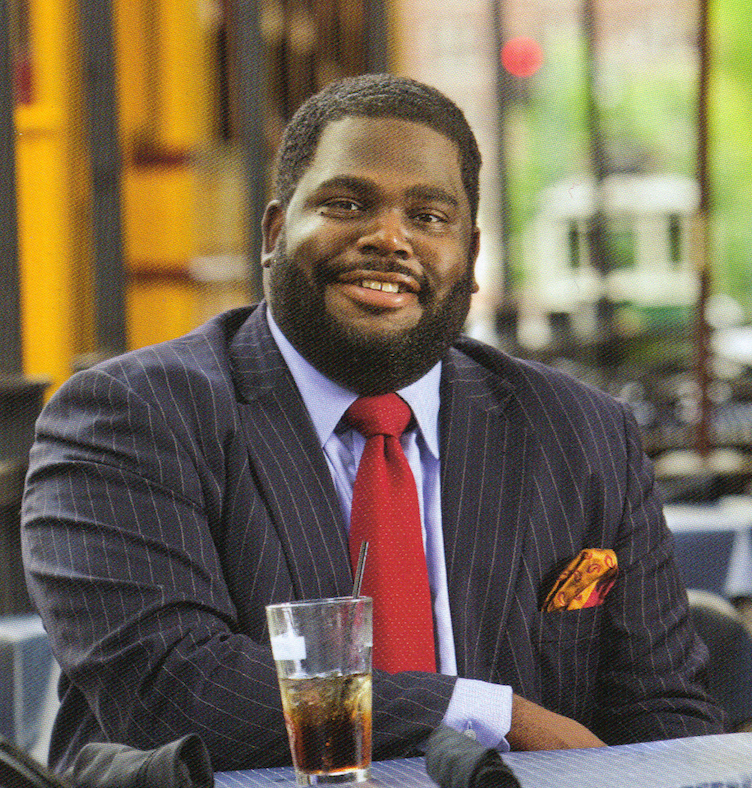 Darrell Cobbins, is the Chair of United Way of the Mid-South's Board of Directors, beginning his term in 2023. Cobbins is President & Principal Broker for Universal Commercial Real Estate, LLC.
SEE OUR BOARD MEMBERS
Eric Brown
, 
VP & General Manager
, Valero-Memphis Energy
Shannon A. Brown, S​enior ​VP, FedEx Express
Darrell Cobbins, Board Chair, Owner, President and CEO, Universal Commercial LLC
Reggie Crenshaw, President and CEO, Leadership Memphis
Rebecca Cullison, President, Methodist LeBonheur-Germantown
Jeffery Greer, Human Relations Chair, S​enior ​VP for H​uman ​R​esources​, FedEx Freight
Brett Harris, Tennessee Auto Damage Manager, Geico
Scotty Hendricks, Managing Partner, New York Life Insurance, W. TN
Mary Ann Jackson, Secretary/Counsel Attorney, Baker, Donelson Bearman, Caldwell & Berkowitz
James Jones, Local Union President, Teamsters Local representing UPS
Melanie A. Keller, RN, BSN, MHA, President & CEO, Meritan, Apelah & Generations, Inc.
Robert C. Klesges, Professor, University of Virginia Medical School
Todd Lochner, General Manager, Principle Toyota (Memphis)
Ursula Madden, SK External Affairs Manager, BlueOval City / Ford Motor Company 
David May
,
 Investment Committee Chair
, 
EVP and Market Executive
, Regions Bank
Jean M. Morton, Senior ​VP, Truist Bank 
Jon Paul Davis, Managing Partner, HHM CPA
John Pettey, Tocqueville Society Chair, Managing Director, Investments, Raymond James 
Josh Poag, President and CEO, Poag Shopping Centers
Ayoka Pond, VP & Chief Marketing & Communications Officer, Baptist Memorial Health Care
Beverly Robertson, President & Chief Executive Officer, Greater Memphis Chamber
Rev. Kenneth S. Robinson, M.D., President & CEO, United Way of the Mid-South 
Randy Stokx, Partner, Deloitte Services LP
Leticia Towns, Marketing & Communication Chair, CAO, Regional One
Keith Townsend, Vice President, Strategic Initiatives, International Paper
Chris VanSteenberg, S​enior ​VP, Head of Consumer Products, First Horizon Bank
Craig L. Weiss, Catalyst Chair, Partner, Tower Ventures 
Kevin Woods, Public Policy Chair, VP, Memphis Market President, BlueCross BlueShield of Tennessee
Richard Wright, Treasurer/Finance Chair, Memphis Office Managing Partner, Ernst & Young, LLP
United Way's Campaign Representative Program is vital to the success of our resource development campaign and workplace giving programs. Campaign Representatives are employees who are "loaned" to United Way for roughly 13 weeks, from mid-August through mid-November. Many local companies either lend a key member of their team to United Way or they provide us with a Campaign Representative position through a sponsorship gift that gives us either full-time or part-time help.
When an employee serves as a Campaign Representative, they receive:
Professional training and practice in sales, presentation skills, leadership and negotiation

Valuable contacts in the business community

Involvement in solving community issues

Opportunities for self-development resulting in a more polished, experienced and confident employee
If you are interested in sponsoring a representative or would like to become a representative yourself, please contact Annette Knox or call 901.433.4370.