How Employee Giving Campaigns Work
Workplace Giving Programs that Benefit Mid-South Communities
If you're looking for a way for your company and employees to be more involved with the community you live and work in, an employee giving campaign — also known as a workplace donation program, or a workplace giving program — may be just what you need. These employer-sponsored programs allow individual employees the choice of making charitable contributions through a periodic employee payroll deduction. 
Workplace campaign donations to charities offer an opportunity for employee participation in tax-deductible donations, which provides a smooth and efficient way to collect and distribute monetary contributions to nonprofit organizations and charitable organizations. 
Partnering with United Way of the Mid-South to make charitable contributions and create workplace giving programs for your employees gives your company a way to boost corporate social responsibility without a large fundraising or managerial burden. 
Plus, employee donations go further because United Way's many local nonprofit network agencies work efficiently to alleviate the effects of poverty in many different ways — from education to community health charities, housing, relief for victims of natural disasters, and so much more. 
Benefits of Workplace Donation Programs to Employees, Your Company, and the Entire Community
Introducing workplace giving programs gives you a way to encourage employees to get involved in their community, and they can also take advantage of tax deductions for their contributions. Employees may even find themselves getting involved in more volunteer opportunities as a result.
By giving your workers a way to contribute to causes they are passionate about, you can keep them engaged and even reduce employee turnover by up to 32%. The high retention rates associated with workplace giving campaigns benefit the organization, the community, and the employees themselves. As employee morale and retention increase, they will be more likely to regularly contribute to support charitable programs while helping the company grow financially. Everybody wins!
Employee Giving Campaigns Made Easier
We also make it easy to run a workplace campaign: By introducing a system for workplace charitable donations that work through automatic deductions from employee paychecks, employers minimize the hassle of collecting charitable funds while providing an almost effortless way for employees to participate. 
Compared to other fundraising methods, workplace employee giving campaigns are more sustainable and cost-effective. The costs needed to run workplace giving campaigns are much lower than running other charitable donation campaigns, and working with the United Way of the Mid-South means you have access to a proven campaign management system.
Tips for a Successful Workplace Employee Giving Campaign
The following tips can help increase employee participation rates:
Give employees the option of donating to causes they care about and have passion for, not what you're passionate about.

Make donations to United Way charities part of your company culture and an expression of your corporate values.

Suggest specific amounts for employee donations at different levels to encourage them to donate more.

Introduce online giving programs to attract more attention from your employees in your different business locations.

Market your campaigns in platforms and places where most of your employees are.

Don't set a limit on how much an employee can donate. Charitable donations should be a personal decision.
Boosting Employee Engagement During Workplace Giving Campaigns
United Way of the Mid-South's workplace giving campaigns offer a safe platform for employees working in different company branches and offices to connect and work towards the same goal—donating towards United Way's projects to boost education, financial stability, and health of target communities. We can also help you with proven campaign materials that help employees get excited about the program and interested in participating.
Contact us today to get started with creating your own employee giving program in conjunction with United Way of the Mid-South.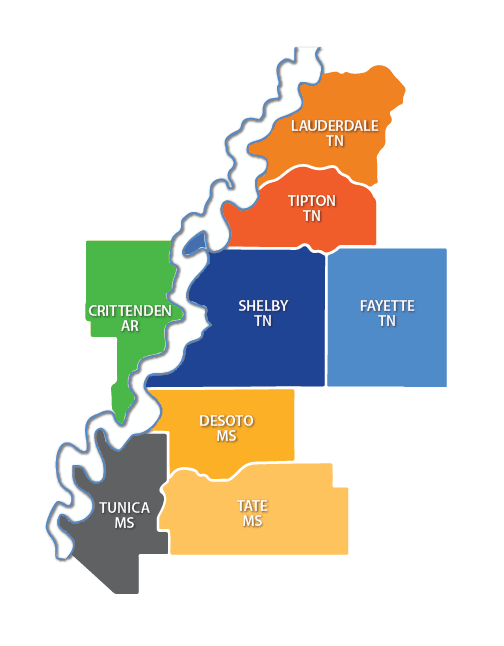 Founded in 1923, United Way of the Mid-South serves the people of Crittenden County in AR; DeSoto, Tate and Tunica counties in MS; and Fayette, Lauderdale, Shelby and Tipton counties in TN. Collectively, this region is often called "the greater Memphis, TN metro area."
Contact:
United Way of the Mid-South
1005 Tillman Street
Memphis, TN 38112
Office: 901.433.4300
United Way of the Mid-South has completed the most recent United Way Worldwide membership requirements and is recognized as a partner in the United Way network of care.