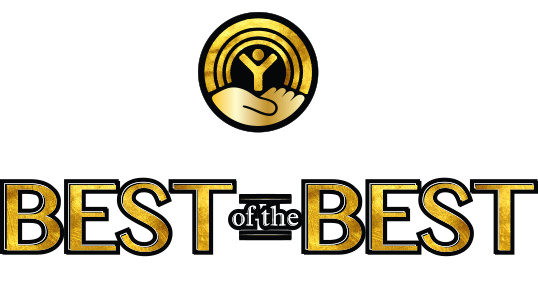 Join us in celebrating nearly 200 United Way Corporate Partners that have made our mission, a reality in the Mid-South!
Thank you to all of our corporate partners, donors, supporters and volunteers who have created meaningful, lasting change in our communities during these challenging times. United Way of the Mid-South is extremely thankful for the overwhelming support as together, we move individuals and families from where they are, to where they dream to be.
In contrast to past years that have seen a one-day celebration of our corporate partners, this year's "Best Of The Best" Awards will span the entire month of June via our social media channels, allowing us to highlight all of our corporate partners who have gone above and beyond in their support for our United Way through their respective fundraising campaigns.
---
"This past year has been incredibly difficult for everyone, and we have all seen an unprecedented number of people needing assistance — some for the very first time in their lives. We could not leave out a single corporate partner, as we express our gratitude for every one of the campaigns that took place during 2020-2021. The pandemic-related disruptions have been anything but typical, but each of our corporate partners stepped up to resourcefully navigate the challenges their companies faced, and still led successful fundraising campaigns for us which provided critical support for our Community Impact Fund and for scores of nonprofits."  ~ Rev. Kenneth S. Robinson, M.D., President and CEO, United Way of the Mid-South
We consider YOU the "Best Of The Best" in the Mid-South!
United Way of the Mid-South Corporate Partners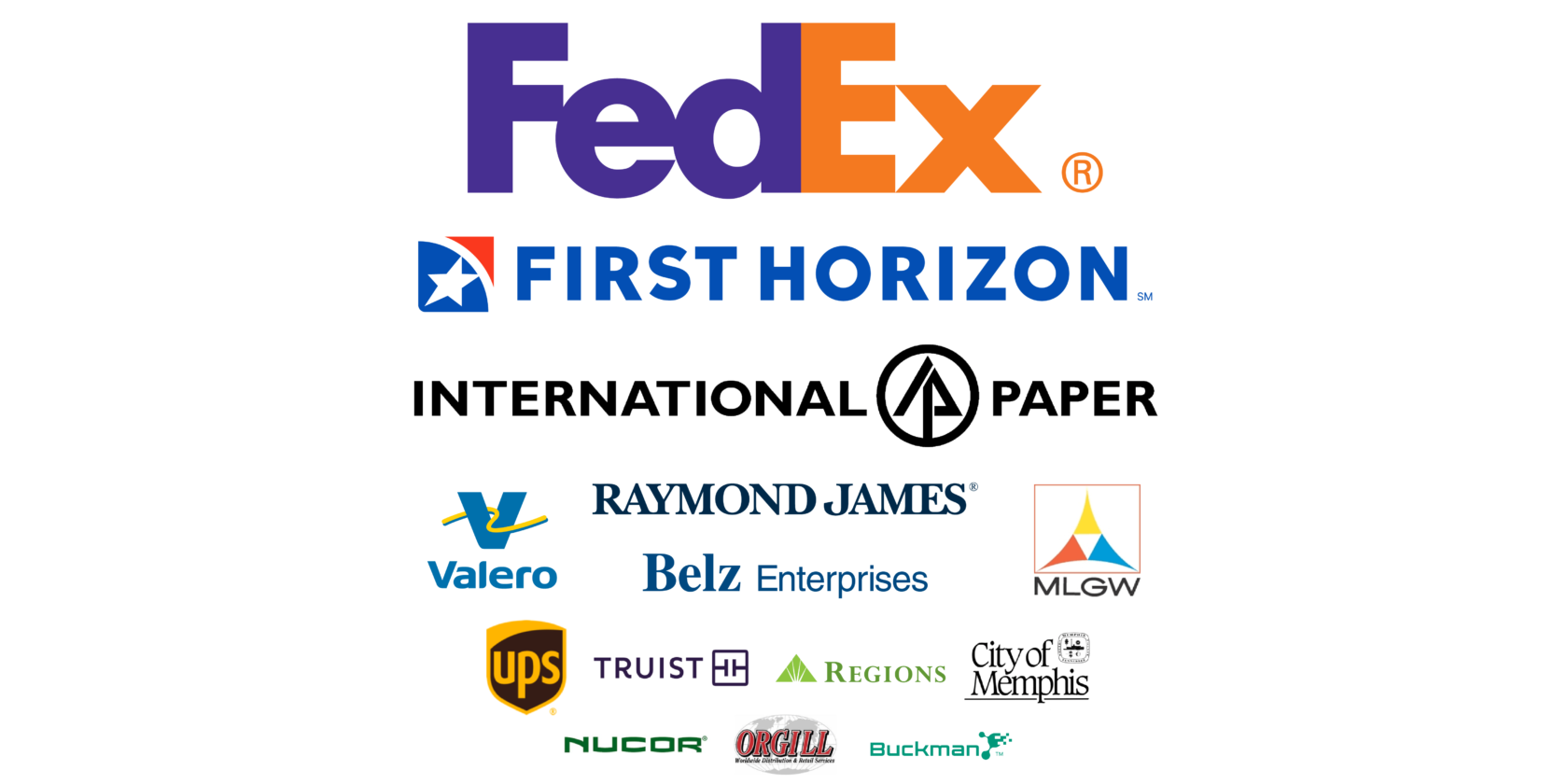 | | | | | |
| --- | --- | --- | --- | --- |
| Ace Pump Corp. & Bell-Memphis, Inc. | Club Pilates (East Memphis) | Iberia Bank | National Cotton Council of America | SSR, Inc. |
| Advanced Services, Inc. | CN | IBEW 474 | National Guard Products, Jordan Aluminum | State of Tennessee |
| AFSCME, Local 1733 | Comcast Cable | IDEXX | Nationwide Insurance Company | State Systems, Inc. |
| Alexander, Thompson & Arnold | Costco | ITT Gould's Pumps | Navy Federal Credit Union | State Volunteer Mutual Insurance Company |
| Aluma-Form | Crafco, Inc. | JCPenney | New Millennium Building Systems | Stovall Engineering Company |
| American Snuff | Crye-Leike Realtors | Johnson Controls Company | nexAir | SuperLo Foods |
| Associated Wholesale Grocers | CSL Plasma | Juice Plus | Norfolk Southern Corporation | T. J. Maxx |
| AT&T | Cummins Inc. | Kellogg's Frozen & Natural Foods Division | Paragon Bank | Tennessee College of Applied Technology |
| Atmos Energy | Deloitte | Kellogg's Memphis Plant | Patriot Bank | Texas Gas Transmissions LLC |
| AutoZone | Delta Airlines, Inc. | Koyo/JTEKT | Peabody Hotel | The Hershey Company |
| BancorpSouth: DeSoto, Memphis | DeSoto County Board of Education | KPMG | Penn A Kem LLC | The Mallory Group |
| Bank of America | DeSoto County Government BOS | Kroger | Pickering Incorporated | The Principal Financial Group |
| Baptist Memorial Healthcare | Dillard's | LabCorp of America | Pinnacle Bank | Tipton County Schools |
| Bartlett City Employees | Dixon Hughes Goodman LLP | Lakeside Behavioral Health Sys. | Plant Maintenance Service Corp. | TK Elevator Co. |
| BDO USA, LLP | Dyersburg State Community College | Lehman-Roberts Company | Prairie Farms | Total Quality Logistics |
| Best Buy | Engineering Technology Services, LLC | LG&W Federal Credit Union | Rayloc Div. Genuine Parts Co. | Triumph Bank |
| BlueCross BlueShield | Entergy | Lockton Companies, LLC | Regional One Health | Trustmark National Bank |
| BlueScope | Enterprise Holdings | Lowe's Home Improvement | Reynolds Bone & Griesbeck PLC | Union University |
| BMO Financial Group | Ernst & Young | Lucite International | Rhodes College | United Auto Workers, Local 2406 |
| BNSF Railway | Evolve and Trust Bank | Macy's | Richardson | United Steelworkers Local # 7655 |
| Boyle Investment Company | Farrell & Calhoun, Inc. | Makowsky Ringel Greenberg, LLC | Roadhouse Casino | United Health Group |
| BRG3s | Fayette County Board of Education | Malco Theatres, Inc. | S.P. Richards | University of Memphis |
| Butler Snow, LLP | Federal Reserve Bank of St. Louis, Memphis Branch | Marathon Petroleum | Saint Francis Hospital Memphis & Bartlett | University of Tennessee Health Science Center |
| Cardinal Health Medical Products & Services | GEODIS | Marshall's | Sam's Club | Unum |
| Cargill | Georgia Pacific | Martin Tate Morrow & Marston, P.C. | Sam's Town Casino | Vallen |
| Carrier Corporation | Gerber/Taylor Associates, Inc. | MCR Safety | Schneider National Carriers | Walgreens Drug Company |
| Case Management, Inc. | Germantown City Employees | Medtronic | Shelby County Fire Department | Walker, Brown & Brown, P.A. |
| Caterpillar, Inc. | Gexpro | Memphis AFL-CIO Labor Council | Shelby County Government | Waller Law |
| CenterPoint Energy | Graphic Packaging | Memphis and Shelby County Airport Authority | Shelby County Schools | Wal-Mart |
| Chickasaw Electric Cooperative | Greater Memphis Chamber | Memphis and Shelby County Health Department | Sheriff's Department | Wells Fargo |
| Christian Brothers University | Heavy Machines, Inc. | Memphis Mill Services | Simmons Bank | Wex National |
| Cigna | Henderson, Hutcherson & McCullough | Memphis Police Department | Sonoco Products Company Cons. Pack. | WHBQ-TV |
| City of Covington | Hilton | Mercury Printing, And RR Donnelley Company | Southern Leather Company, Inc. | WREG-TV |
| City of Olive Branch | Hobart Corporation | Morgan Stanley | Southland Gaming & Racing |   |
|   | Horseshoe Casino | NAPA-AUTO PARTS | Southwest TN Community College |   |