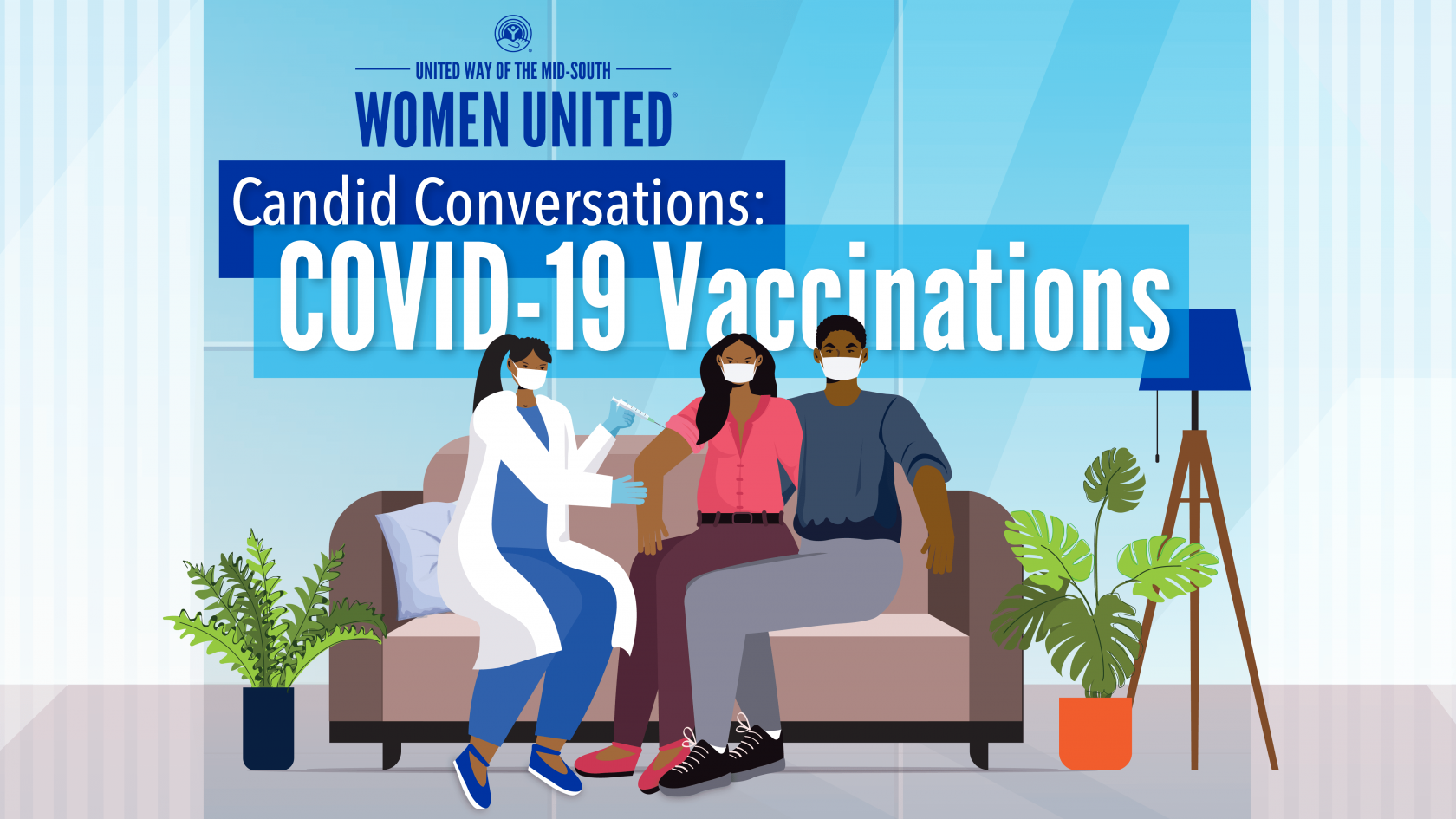 CANDID CONVERSATIONS: COVID-19 VACCINES AND VACCINATIONS
VIRTUAL TOWN HALL REBROADCAST
National and local health professionals engaged in an honest conversation about COVID-19, the virus, the vaccine, and our community.
Women United and United Way of the Mid-South would like to thank those that participated in "Candid Conversations: COVID-19 Vaccines and Vaccinations" Thursday, February 25th. We assembled a Town Hall for all Mid-Southerners to learn more about the COVID-19 virus and the vaccinations available to the public. "Candid Conversations: COVID-19 Vaccines and Vaccinations" was led by keynote speaker, Dr. Barney Graham, MD, PhD, Deputy Director of the NIH Vaccine Research Center and Chief of the Viral Pathogenesis Laboratory, and featured an impressive panel engaged in an honest conversation about the vaccine and its role in mitigating the spread of COVID-19. In partnership with Local24 Memphis, The Commercial Appeal, National Civil Rights Museum and MLK50: Justice Through Journalism, this dialogue provided the answers our community needs to understand the virus, address current myths about the vaccine, and receive up-to-date medical information about the vaccine, its distribution, and how it can work as one of the most effective tools to protect your health and prevent further disease.
We hope you found it to be a timely virtual event that shared key data and crucial insights from seasoned medical professionals.  United Way has long been known for our role as a convener, and now more than ever, the need to provide accurate and specific information about the COVID-19 vaccine is critical.
Frequently Asked Questions
Thank you to everyone who completed the "Candid Conversations:  COVID-19 Vaccines and Vaccinations" survey and those that submitted questions.  The information gathered from both sources informed Wendi Thomas, the event moderator, to ensure a relevant discussion occurred and that the presenter and panelists could answer the community's biggest questions. We compiled a list of the top questions and answers from the experts.
For more information about the COVID-19 Vaccine, please visit the CDC's website at www.cdc.gov or the Shelby County Health Department's website at www.shelby.community.
Dr. Graham, can you speak to the speed at which the vaccine was developed?
DR. GRAHAM: This is not a one year story. This is more of a 12 year story. The National Institute of Health has been developing new technologies over the years as we try to develop a HIV vaccine. While we haven't been able to develop a HIV vaccine yet, those technologies have provided solutions for other viruses. We have been working with Moderna since 2017 on spike protein mRNA vaccines. When the COVID-19 outbreak was announced, we agreed this would be the time to demonstrate how fast we could work when we know what to do ahead of time. We didn't really have to start from square one, because things were already in motion.
Should people wait until more vaccines are developed to protect against some of the variants we are seeing pop up now?
DR. GRAHAM: RNA viruses change, similarly to how the flu changes every year. So far, there have been nine amino acid changes in the protein. Some of those changes do reduce the ability of the vaccine to block or neutralize the virus, but they still work to protect against severe complications.
Can you speak to the racial inequities in the distribution of the vaccine?
DR. HAUSHALTER: As we move through the vaccination process, we are seeing more and more persons of color being vaccinated. Due to limited supply of the vaccine, we had to focus on profession over demographic. First responders and medical personnel were the first group eligible to be vaccinated. 
DR. PIERCY: The state's plan is to get to all communities in an equitable fashion. Once you start getting to the more vulnerable populations, by necessity, you have to slow down. Having mass vaccination sites in some cities does nothing for geographic equity. We follow the social vulnerability index created by the CDC to determine additional doses distributed on top of what is already distributed for population numbers. The final decision on the number of doses distributed is made by a stakeholder group outside of the state government. The distribution plan is very risk-focused, taking into account the communities most at risk of death or severe complications from the virus, one of which is the elderly. So far, we have seen a drastic decrease in the number of hospitalizations and deaths among the elderly as a result of our vaccination plan. When the demand greatly exceeds the supply, you have to prioritize it. Our hospitalizations and dates are significantly high among older age, so that's where our focus had to be.
DR. WASHINGTON: People want to make sure it's safe and are hesitant because the vaccine was developed so quickly. That's why the Bluff City Medical Society launched a campaign to increase awareness on the safety of the vaccine. I even thought it would be a couple of years before we had an effective vaccine. When the vaccine was approved for the public, I had questions at first, but I looked at the primary data and made the decision to get vaccinated. The best thing I can do for my friends and loved ones who are hesitant to get the vaccine is to lead by example.
Dr. Nate, what are you hearing in your pharmacy regarding the COVID-19 vaccine?
DR. NATE: There is concern over the safety of the vaccine and whether or not it was developed too quickly. I encourage everyone to look at the information and data which confirms that the vaccine is safe and effective. I've had both of my doses, and I encourage everyone to do the same.
Does the vaccine change your DNA or make you sterile?
DR. WASHINGTON: No. mRNA vaccines do not incorporate anything into your DNA. Your body is only creating an immune response to the vaccine, then the waste is excreted from your body. I understand the historical relevance of speaking toward whether or not the vaccine makes you sterile, especially among persons of color, however, the vaccine does not affect your reproductive health. I have had many pregnant colleagues receive the vaccination. There were also several women on the large vaccine study who became pregnant after receiving the vaccine.
Is there a chip or some type of tracking device in the vaccine?
DR. NATE: People keep hearing the words "nanoparticles" and "new technology" and assume it's referring to some tiny robot entering your body. That's simply not the case. In fact, "nanoparticle" is just a measurement of size. It's the same as using the term "gallon" when referring to milk. All it means is really small. There are no chips in the vaccine.
Rev. Dr. Keith Norman, how has the pandemic affected religious communities?
REV. DR. KEITH NORMAN: In the beginning of the pandemic, we met with Dr. Haushalter to better understand what church services needed to look like. Our virtual services took on more than just a worship experience and became a platform to share information with members of our congregation. There are several members of our congregation and community who do not have access to the internet, so we put together a team of ambassadors to share information about our worship services with that group.
Rev. Dr. Keith Norman, how would you address people who choose not to get the vaccine because they have a mindset of "If I get COVID, it's God's will?"
REV. DR. KEITH NORMAN: None of us started ready to get the vaccine, but we have moved forward with the information, just like we do with our faith. The more we hear about the efficacy of the vaccine, we become more trusting. I am vaccinated. I don't rush people to get vaccinated without praying about it, but I do encourage them to get vaccinated.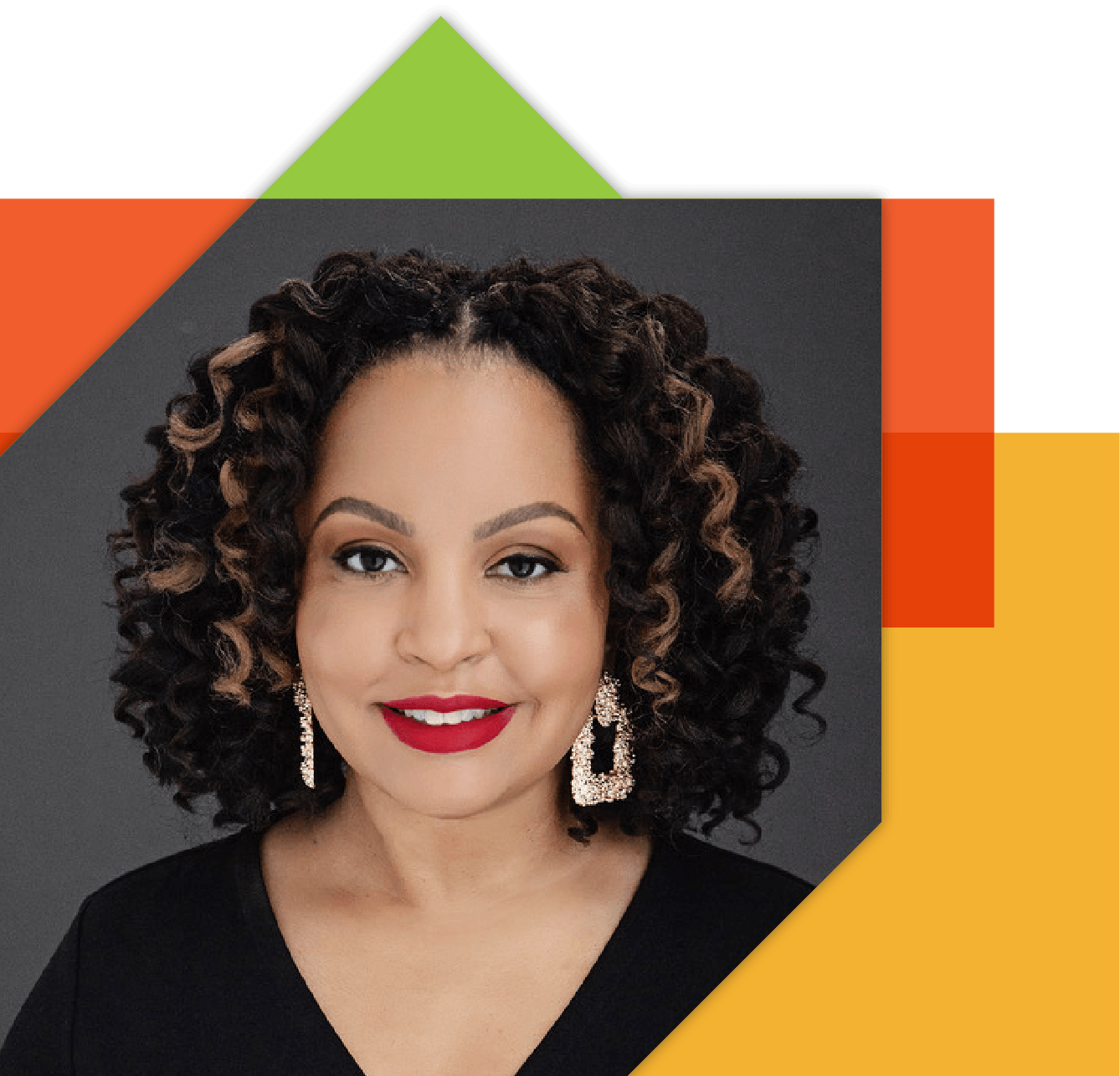 Wendi C. Thomas, Moderator
Founder, MLK50: Justice Through Journalism
"At United Way of the Mid-South, we feel compelled, in our role as a convener, to set forth an open forum for this important discussion," said Rev. Kenneth S. Robinson, MD, President & CEO, United Way of the Mid-South.  "To stop this pandemic, the Mid-South needs to use all available prevention tools. There are many in the community who have concerns about the vaccine, and desire a deeper understanding of the role the vaccine can play in keeping ourselves, our families and friends, and our neighbors safe and healthy and our community productive. Our United Way offers that opportunity to learn the facts, so individuals can make informed decisions."
"The concerns of the community, especially the African American community, surrounding the COVID-19 vaccination are legitimate," said TaJuan Stout Mitchell, Chair of Women United. "I believe our fears can be conquered when we are equipped with information and educated with facts. I am pleased that Women United and United Way of the Mid-South have collaborated with experts in the field of healthcare to provide timely information that helps us to make sound decisions for ourselves."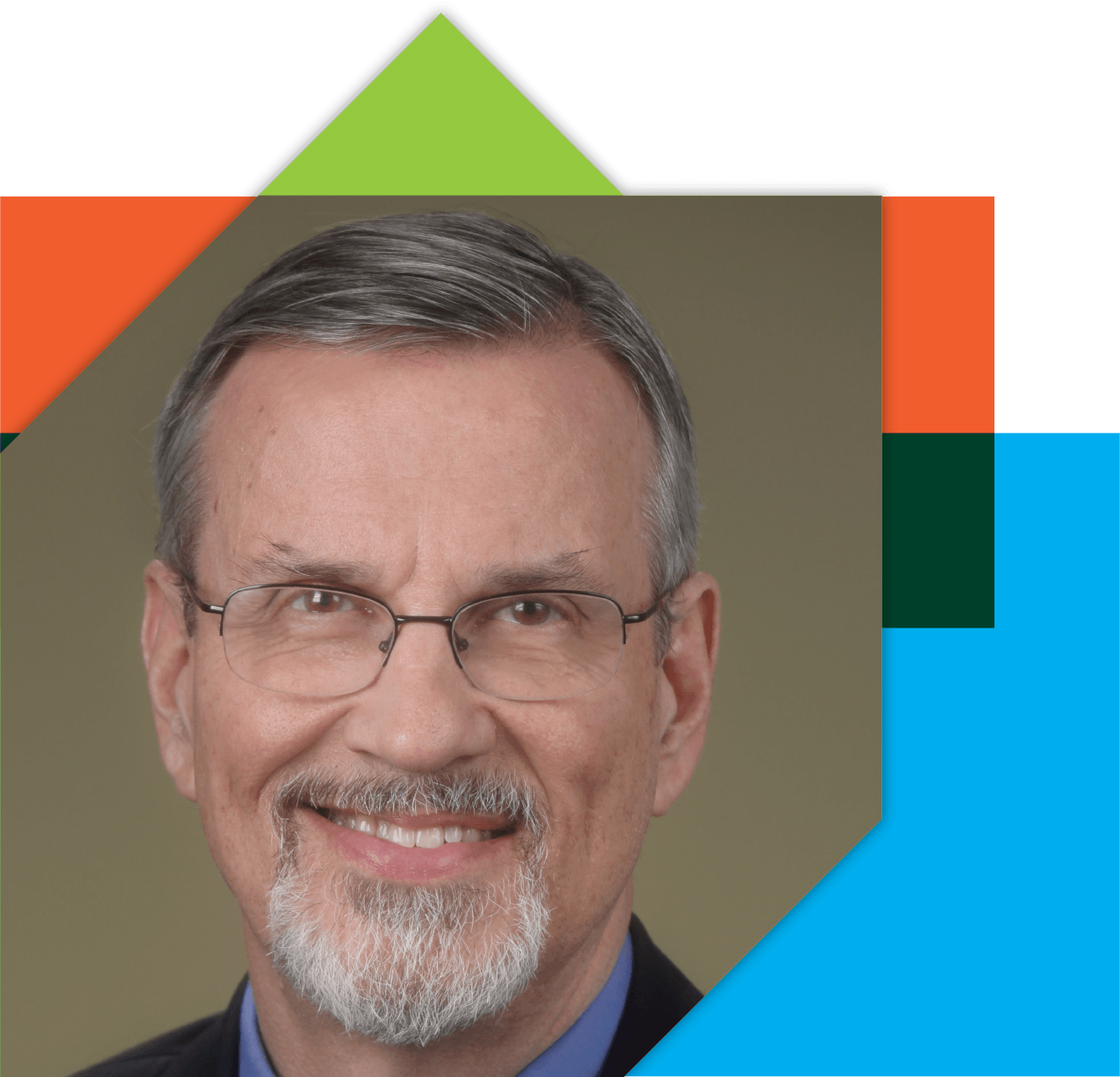 Barney Graham, MD, PhD
Deputy Director of the NIH Vaccine Research Center and Chief of the Viral Pathogenesis Laboratory
Dr. Graham's Bio
Dr. Graham is Deputy Director of the NIAID Vaccine Research Center. He has a BA from Rice University, an MD from the University of Kansas School of Medicine, and a PhD in Microbiology & Immunology from Vanderbilt University School of Medicine where he also completed Internal Medicine residency, chief residencies, and a fellowship in Infectious Diseases. His primary interests are vaccine development for viral diseases, viral pathogenesis, mechanisms of immunity, and pandemic preparedness. He directs basic laboratory research, contributes to the pipeline of new VRC vaccines, and provides oversight of candidate VRC vaccines and antibodies in advanced development including those for HIV, Ebola, and Chikungunya. His laboratory explores the structural basis for antibody-mediated viral neutralization, investigates basic mechanisms by which T cells affect viral clearance and immunopathology, and has developed novel vaccines for RSV, influenza, Zika, and coronaviruses including the first COVID-19 vaccine and monoclonal antibody to enter clinical testing and that have now achieved Emergency Use Authorization.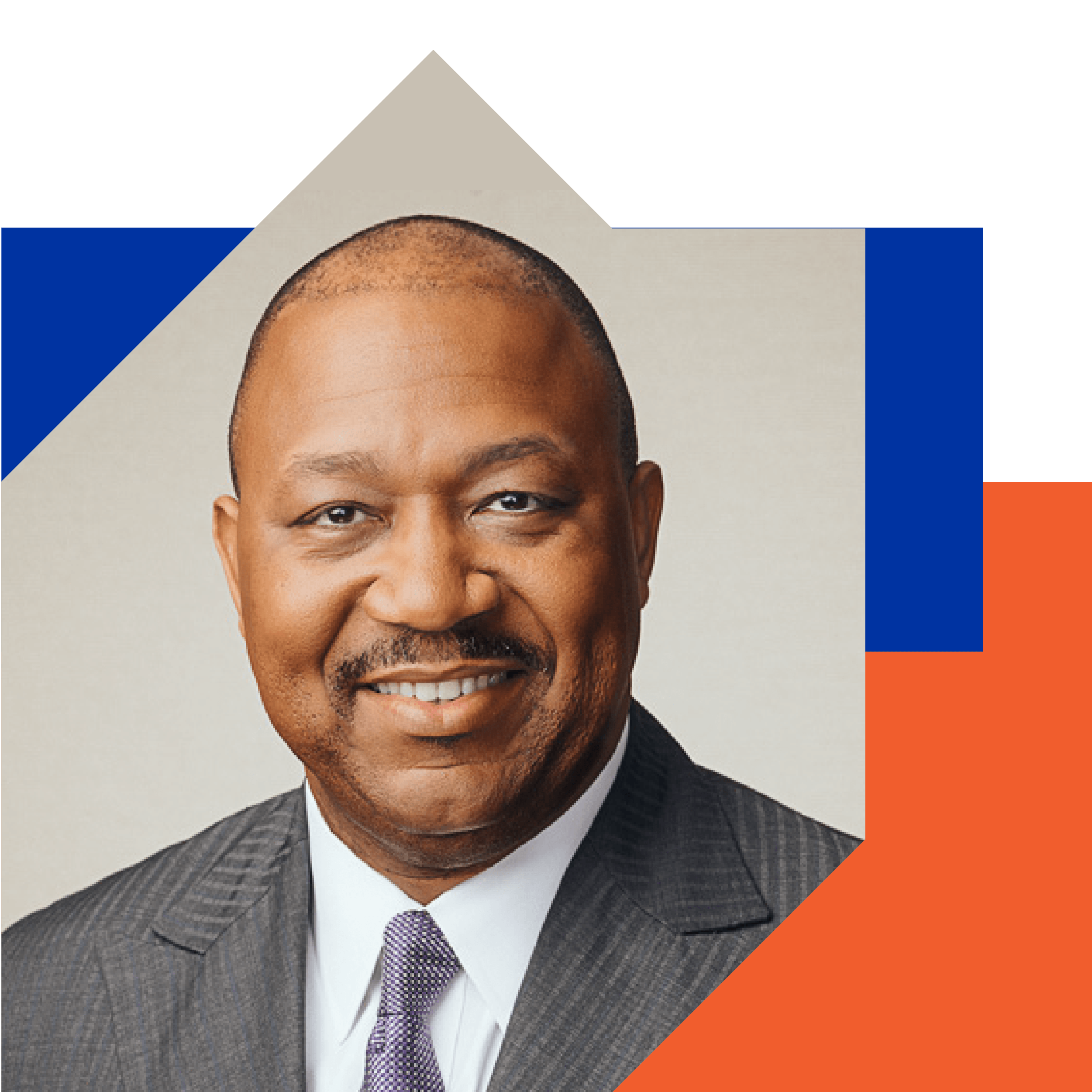 Rev. Dr. Keith Norman
Pastor, First Baptist Broad; VP, Government Affairs, Baptist Memorial Healthcare; Member, Memphis – Shelby County Joint COVID-19 Task Force
Rev. Dr. Norman's Bio
Dr. Keith Norman serves as Senior Pastor of The First Baptist Church Broad Avenue and as the Vice President of Government Affairs for Baptist Memorial Health Care Corporation. He synthesizes both of these ministries daily in pursuit of fulfilling his purpose in Christ. As the pastor of First Baptist Church-Broad, he shepherds one the largest Christian churches in the city of Memphis impacting positive change in the life of the congregants and the community at large. Dr. Norman's primary responsibilities at Baptist include establishing and maintaining relationships with government officials and strengthening Baptist's community outreach partnerships to make healthcare more accessible to all people.
Dr. Norman has a unique background, preparing him to serve in diverse ways through many organizations. Currently, he serves on the boards of  the Better Business Bureau of The Mid-South, Memphis Minority Business Consortium, The Orpheum, Seeding Success, Inc.,  Tennesseans for Quality Education, The Tennessee Historical Commission, The American Heart Association and The Memphis Shelby County Crime Commission to name a few. He is a former board trustee at Christian Brothers University and is a former commissioner of the Tennessee Bureau of Ethics and Campaign Finance. Norman is the immediate Past President of the Memphis NAACP chapter and serves on the NAACP National Board of Trustees. He also served as The Shelby County Democratic Party Chairman during the election of President Barack Obama. Norman had the privilege of visiting the White House during the Obama Administration where he received The Champion of Change Award, April 4, 2012.
Dr. Norman has received numerous awards and citations for service of which he prefers not to mention but rather that his grandparents and his mother encouraged him to serve others before himself. In this way he states "you never get caught up on your own press, the good or the bad."
A graduate of Morehouse College, Norman has several additional educational designations from Harvard School of Divinity, The Wharton School of Business and an earned a doctorate degree from Memphis Theological Seminary where he published his dissertation which outlines strategies for urban community development in Memphis, Tennessee.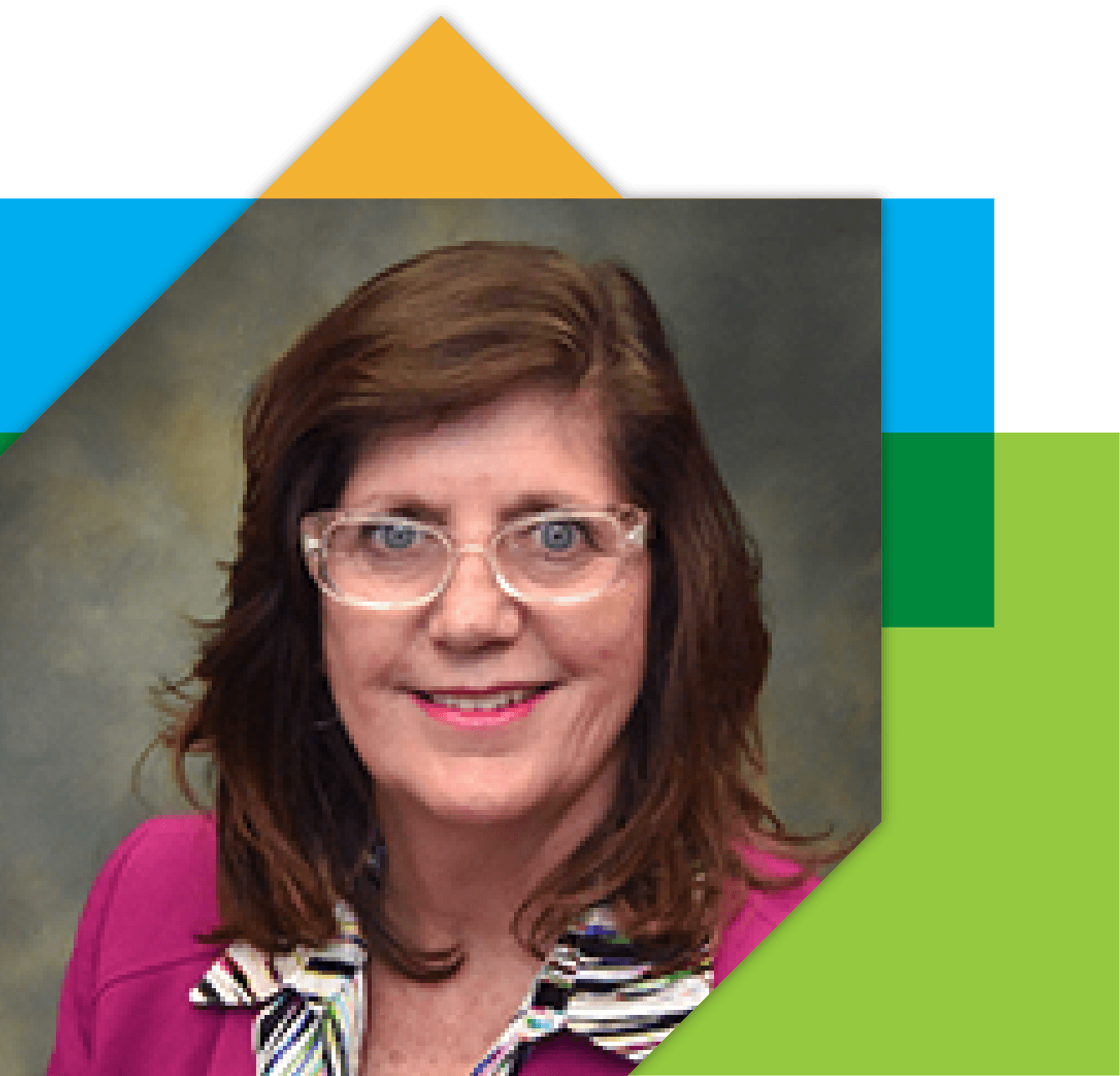 Alisa Haushalter, DNP, RN, PHNA-BC
Director, Shelby County Health Department; Associate Professor, UTHSC, College of Nursing
Dr. Alisa Haushalter's Bio
In 2016, Dr. Haushalter was appointed Director of the Shelby County Health Department. As a seasoned public health nurse and leader, Alisa has dedicated her career to creating conditions that promote health and well-being for all people. She brings more than thirty years of experience to her role; having led an array of public health programs and initiatives. In 2007, Alisa earned a Doctor of Nursing Practice Degree with a specialty in Public Health Nursing Leadership from the University of Tennessee Health Science Center College of Nursing where she is an Associate Professor of Advanced Practice and Doctoral Studies.  She serves on several local boards and committees including the Community Foundation of Greater Memphis, United Way of the Mid-South and Church Health.  She is president-elect of the Tennessee Public Health Association.  Alisa has received several honors including the 2017 Tennessee Nurses Association Nursing Excellence Award in Administration, the 2017 John W. Runyon Community Health Nursing Award, the 2014 Nemours Transformational Nursing Leader Award and the 2012 Middle Tennessee March of Dimes Public Health Nurse of the Year Award.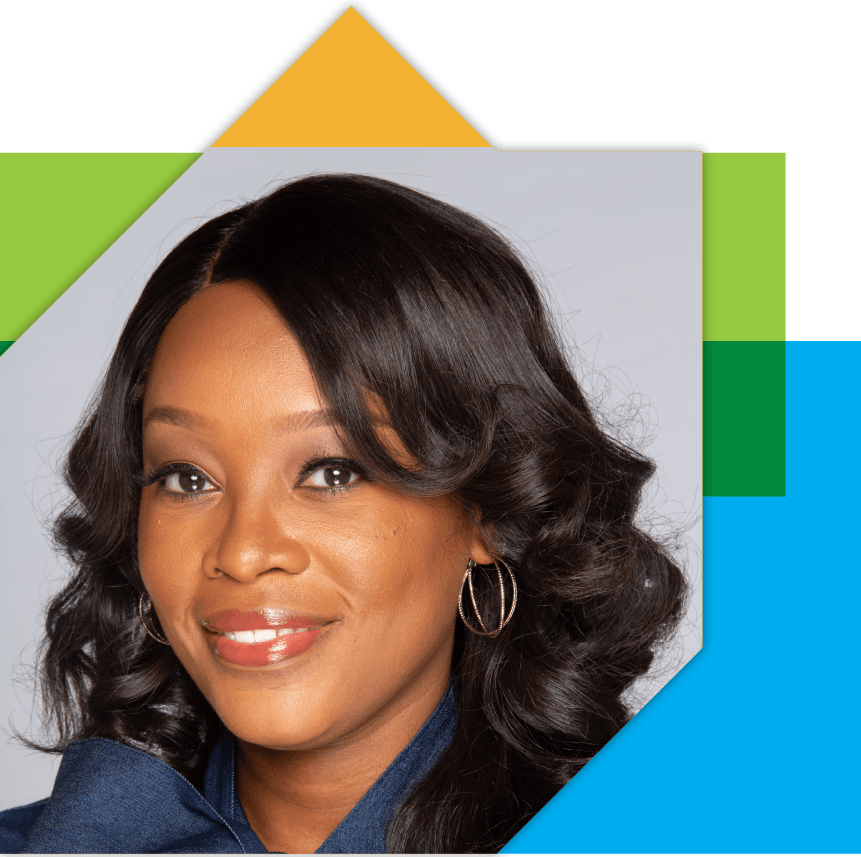 LaTonya B. Washington, MD, MBA
President, Bluff City Medical Society; Physician Advisor, St. Francis Hospital Memphis; Clinical Assistant Professor, Department of Medicine, UTHSC
Dr. LaTonya B. Washington's Bio
Dr. LaTonya B. Washington is the President of the Bluff City Medical Society, the premier organization for physicians of color in the Memphis metropolitan area, and a subsidiary of the National Medical Association. Dr. Washington is board certified in internal medicine and pediatrics and is currently the Physician Advisor at St. Francis Hospital Memphis. She maintains active clinical hospital privileges at St. Francis Hospital and Methodist LeBonheur Healthcare. She received a Bachelors of Science from Tougaloo College and Doctorate of Medicine at the University of Tennessee Health Science Center in Memphis, TN. She completed a combined Internal Medicine and Pediatrics residency at University of Arkansas for Medical Sciences where she was chief resident in her final year.  She obtained a Masters of Business Administration at Auburn University to enhance her training in the business aspect of medicine. Dr. Washington is passionate about bringing awareness to social injustices, identifying and improving health inequities through improving health literacy and healthcare access, and the need to increase diversity in healthcare by increasing the number of underrepresented minorities in medicine.  Dr. Washington is committed to educating the community on health related topics, most notably COVID-19, a topic of which she has spoken on numerous occasions since the start of the pandemic and serving as a medical media correspondent for the Memphis and Shelby County Joint COVID-19 Taskforce just to name a few.  Dr. Washington's personal mission is to improve the health and wellbeing of those around her through education, empowerment, and action.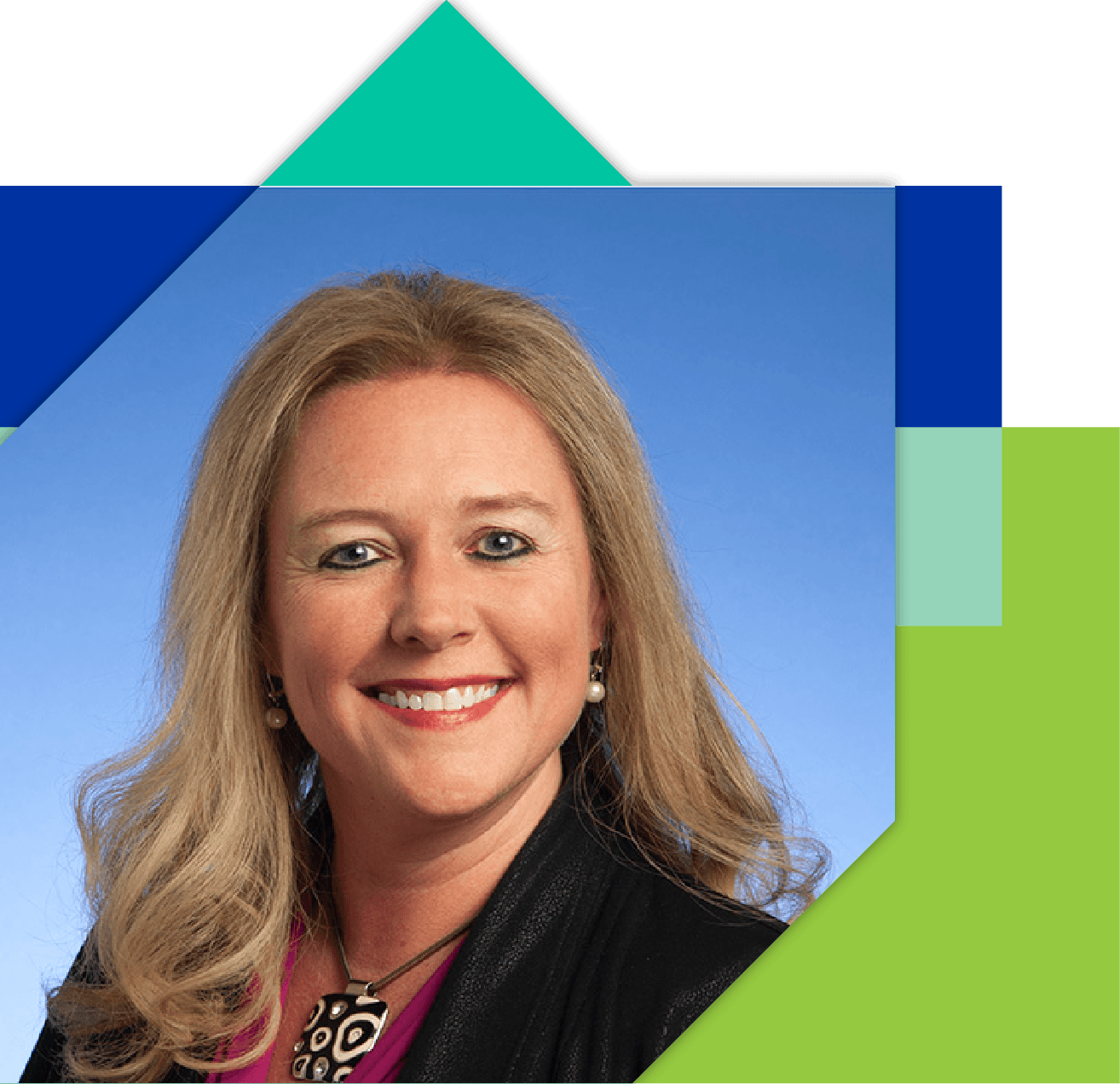 Lisa Piercey,MD, MBA, FAAP
Commissioner of the Tennessee Department of Health
Dr. Lisa Piercey's Bio
Lisa Piercey, MD, MBA, FAAP, was honored to join Governor Bill Lee's cabinet upon his inauguration in  January 2019, as the 14th commissioner for the Tennessee Department of Health. Preceding her public  service, Dr. Piercey spent a decade in health systems operations, most recently as Executive Vice  President of West Tennessee Healthcare, a public, not-for-profit health system with over 7,000  employees servicing 22 counties. Dr. Piercey is board certified by the American Board of Pediatrics in  both General Pediatrics and in the specialty field of Child Abuse Pediatrics. She has remained active in evaluating children for suspected abuse and neglect and serves in a volunteer capacity as Medical  Director for the Madison County Child Advocacy Center and faculty member at Vanderbilt University  School of Medicine. Professional awards include Senior Healthcare Executive of the Year (2016), Rural  Healthcare Executive of the Year (2017), and the WestStar Make-a-Difference Award (2018). 
She received her B.S. in Chemistry from Lipscomb University, her M.D. degree and Pediatrics residency  training from East Tennessee State University Quillen College of Medicine, and her M.B.A. from Bethel University. Both Dr. Piercey and her husband, David, an industrial safety specialist, are west Tennessee natives and have four children. In her personal time, she enjoys cooking, traveling, drumming, and competing in triathlons.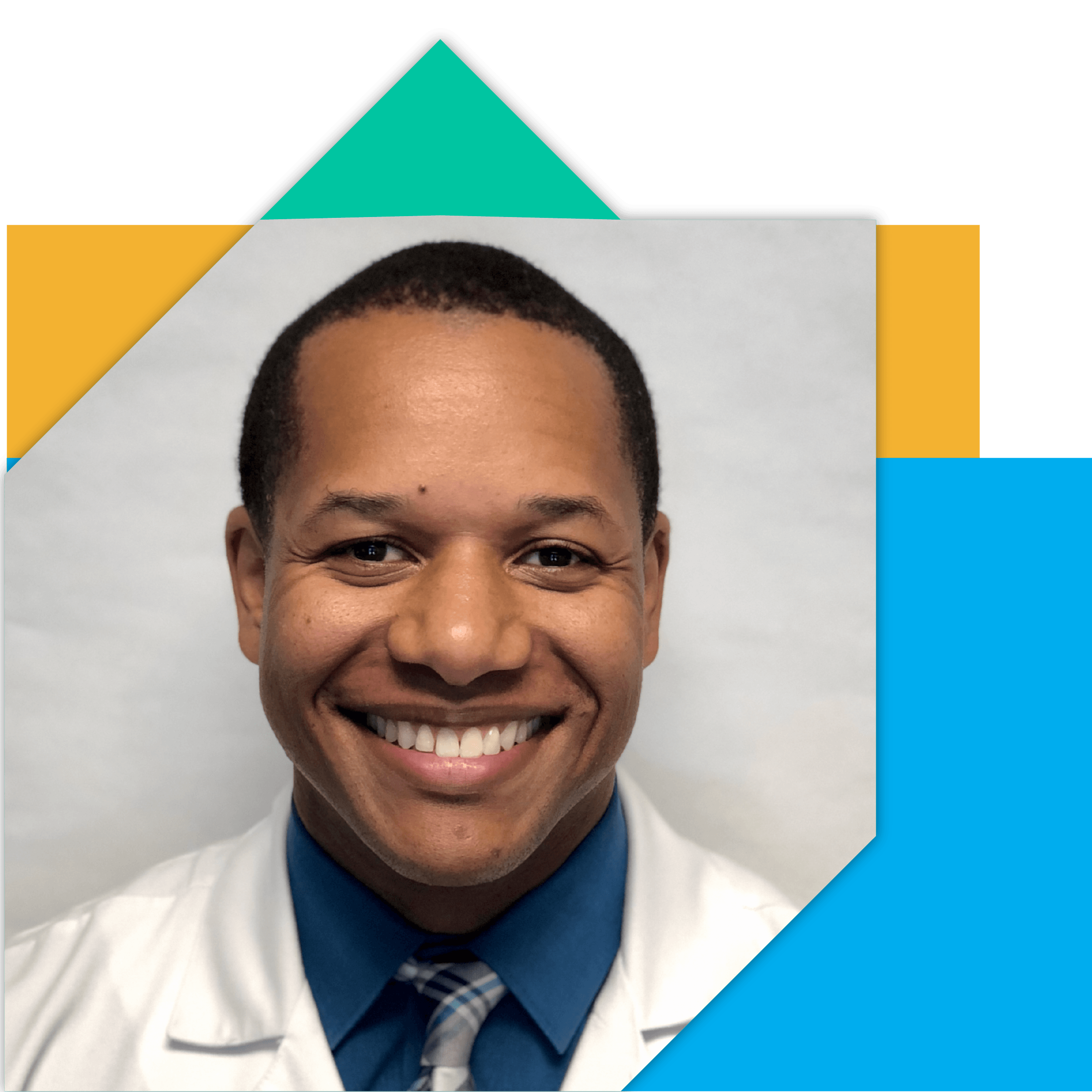 Nathaniel Boutte, PharmD
Pharmacist, Walgreens
Dr. Nate Boutte's Bio
Nathaniel "Dr. Nate" Boutte PharmD has been serving his community for over a decade in a variety of roles under the umbrella of Pharmacy. His professional career started as a staff pharmacist at a Walgreens in the heart of Memphis working closely with both HIV patients and underserved communities. 
From staff pharmacist to pharmacy manager to preceptor to mentor and everything in between. Currently serving as a Registered Store Manager for the specialty branch of Walgreens known as Community, focusing on removing barriers for both patients and providers  in HIV,Oncology,Organ Transplant, and Hepatitis C. 
If you know Dr Nate you know that he loves taking care of patients, and his "what's best for the patient?" philosophy drives his decisions. Always teaching teams that he leads, while Identifying talent in team members and putting them in the best place to maximize their skills and assist more providers and patients. Always ready for the next opportunity and constantly looking for ways to reach more providers and patients to wow them with genuine care!
The only thing that he loves more than taking care of  patients is spending time with his family. From his wife and two kids to his 3 sisters he knows that nothing is more valuable than time itself. Which explains why he is so passionate about getting his patients the care they need, so they can have more time with their families as well.