As we spoke, words from an old spiritual I first heard and sang as a child came to mind. You probably know it, too.
"Toe bone connected to the foot bone, Foot bone connected to the heel bone"
Even in conversation, Kenneth Robinson has the cadence of a preacher, the pronunciation of certain words almost lyrical, the ends of his sentences as definitive as periods, each inviting the next sentence, each sentence structured to inform, and, yes, instruct. The style is personal and relaxed, even self-effacing.
He will probably be unhappy that this column begins with him. The smiles come often, his eyes meeting yours. But make no mistake: a message has been delivered, and you have been asked to come down front.
"Heel bone connected to the ankle bone, Ankle bone connected to the shin bone"
The Rev. Robinson is a preacher, with a Master of Divinity from Vanderbilt and serving as longtime pastor to his considerable flock at St. Andrew A.M.E. Church. His message on this particular morning was about connecting with each other, about healing. He knows about healing, too, holding a medical degree from Harvard, and serving as Tennessee's first African American Commissioner of Health.
"Shin bone connected to the knee bone, Knee bone connected to the thigh bone"
We didn't meet in church and the message wasn't delivered from a pulpit but across a table at the offices of United Way of the Mid-South. The congregation was just three: Robinson, me and Cecelia Johnson-Powell, director of community impact for Driving The Dream. Robinson has yet another job — United Way of the Mid-South president and CEO — and Driving The Dream is United Way's initiative to lift this community and surrounding communities out of poverty — metaphorically, figuratively, literally lifting together.
"Thigh bone connected to the hip bone, Hip bone connected to the back bone"
The written material describing Driving The Dream has plenty of buzzwords and catchphrases — like something called the Arizona Self-Sufficiency Matrix and the Care Coordination Hub, and references to a care model called Transition to Success with its own ® registration mark. The cynic in me wanted to say I've seen clever names and words before, I've actually come up with them for a living, but this — this belief in the eyes of Robinson and Johnson-Powell — is different. This is working, and the models it's based on are working in other places.
"Back bone connected to the shoulder bone, Shoulder bone connected to the neck bone"
The way United Way was supposed to work was to raise a big pot of money and then spread that money around to worthy agencies addressing many needs, the theory being that money spread around to enough places would cover the larger need. The problem, as Robinson explained — and I'm summarizing in my words, not his — was that those agencies became silos, each with a worthy cause, each with funding and followers, and each competing with the rest for support. The larger need and the larger cause — poverty — remains undaunted.
Along comes Driving The Dream. Now United Way requires the agencies it funds to connect with each other, and to guarantee that connection in their funding requests. In turn, United Way nurtures and facilitates those connections. The aforementioned matrix divides the recurring problems of poverty into categories and degree. The aforementioned hub coordinates the agencies involved in dealing with those related problems and connects them according to urgency, like triage in a hospital. The aforementioned transition is from poverty to self-sufficiency, from just a dream to reality.
Now we have a way to approach the problem of poverty united. Sorry. I'm still just an old copywriter and I couldn't help that turn of phrase. I also can't help but see hope and healing in this approach.
"Neck bone connected to the head bone, Now hear the word of the Lord."
I'm a Memphian, and to the good Reverend and Doctor Robinson, I say, "Amen."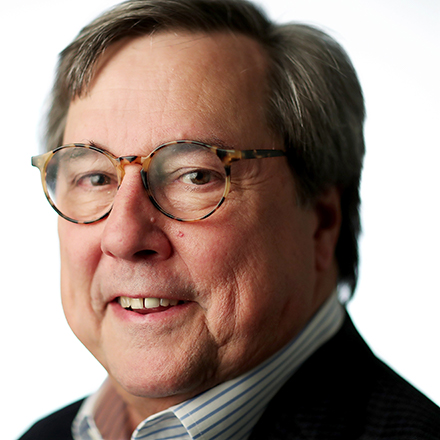 Dan Conaway
Dan Conaway is in a relationship with his city. A communication strategist, freelance writer, and author of "I'm a Memphian," he can be reached at dan@wakesomebodyup.com.