Days of Caring is the community's largest volunteer-driven service opportunity and the most impactful week of the year! Each year, United Way of the Mid-South equips more than 1,600 volunteers to dig in and get their hands dirty, benefiting over 50 nonprofits with more than 100 projects all across the Mid-South. To jumpstart a hard week of work, volunteers will celebrate at one of the Days of Caring Block Parties in one of our counties. They will be joined by other community-minded people for an unforgettable afternoon of fun. The week just wouldn't get off to the right start without a pep rally to thank everyone for coming together to serve! Join us to be part of the change YOU want to see in the Mid-South community.
In partnership with…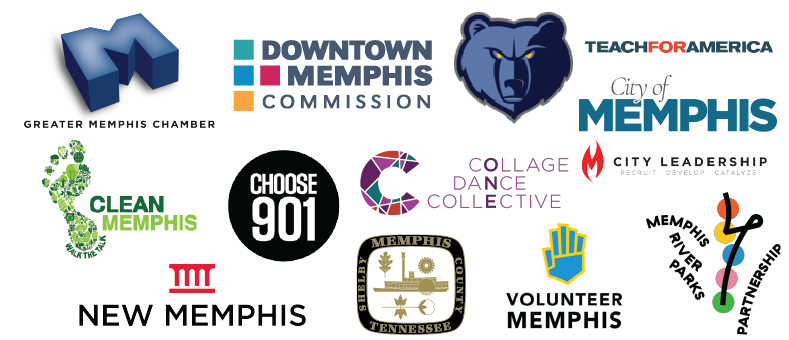 Join us the week of September 10-15, 2018 to show how much you care about our community.
For more information, email dayofcaring@uwmidsouth.org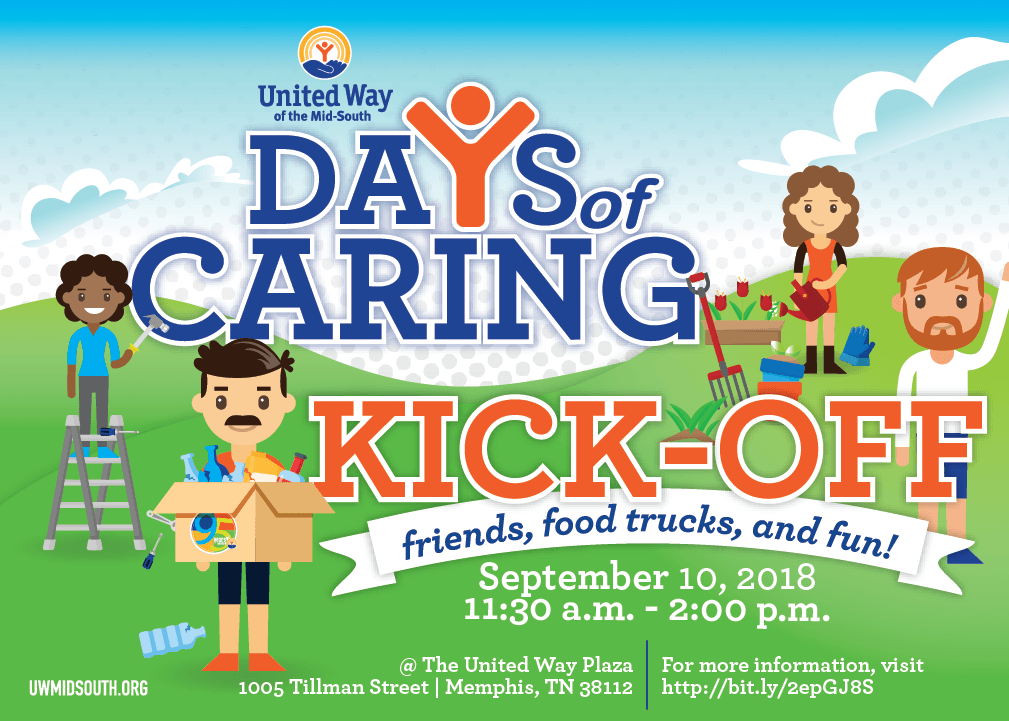 Days of Caring Shelby County Kick-off
Join us for a kick-off celebration of friends, food trucks and fun! September 10, 2018 at United Way Plaza 1005 Tillman Street, Memphis, TN 38112 from 11:30 a.m. to 2:00 p.m.