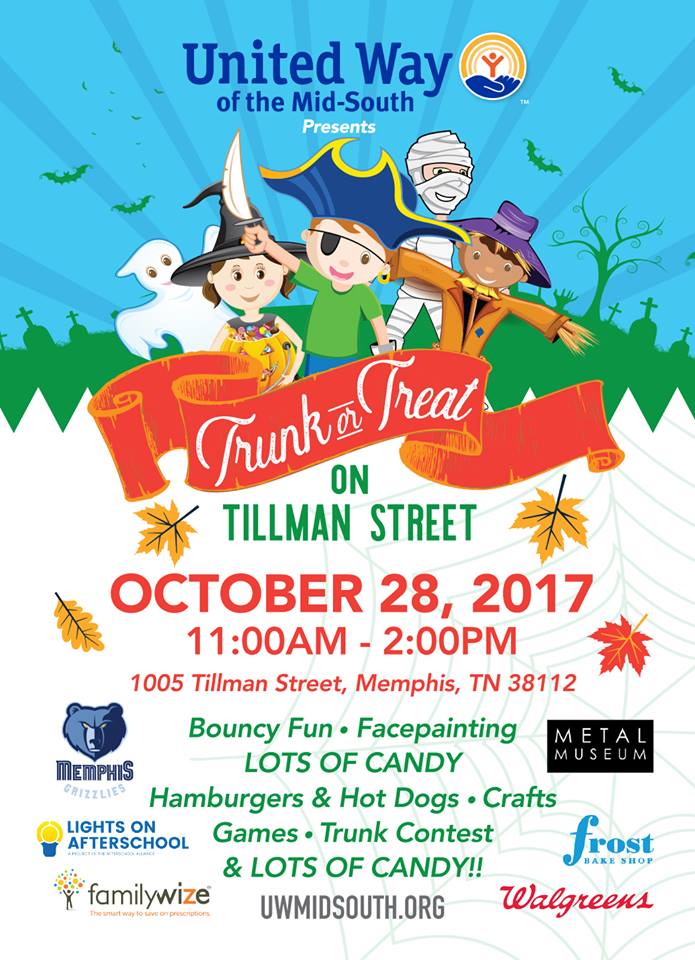 United Way Trunk or Treat on Tillman Street is back, Saturday, October 28 at United Way Plaza (1005 Tillman Street) from 11:00 a.m. – 2:00 p.m.
Join us at this family-friendly festival where children can safely trick-or-treat from the decorated tailgates of cars and trucks sponsored by local volunteers and area businesses and other organizations. There will be plenty of fun, food, games, music, face painting, and other enjoyable activities. Note: Children must be accompanied by a responsible adult.
You can volunteer to help Trunk or Treat, and we're still receiving support from local organizations. Contact karlisa.kuykindall@uwmidsouth.org for more information.