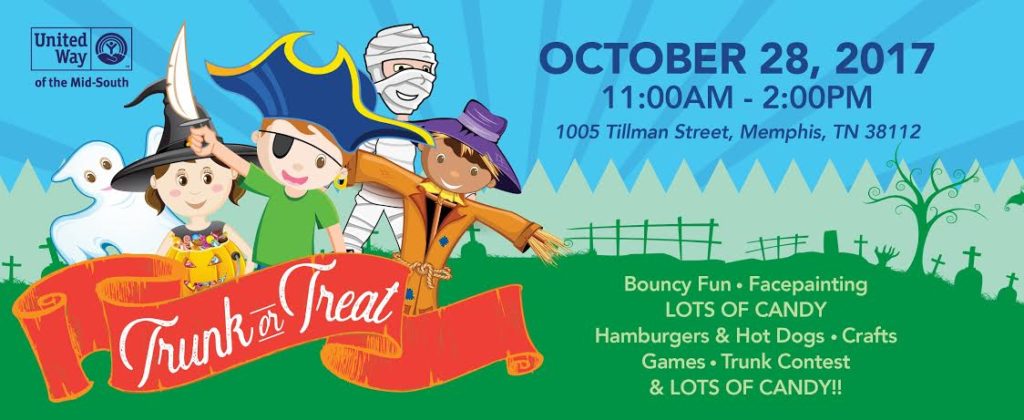 Trunk or Treat is an annual event for UWMS. Families enjoy perusing trunks full of candy and goodies of organizations and agencies from across Memphis. It's not only a safe and fun opportunity for kids wearing their Halloween costumes, but also a chance for families to learn about the services available in our great city, those that can assist in driving their dreams toward a better future.
This year, we continued the festive tradition while honoring National Make A Difference Day and Lights Out After School Month. Since 1992, October 28th is a day of service projects completed nationwide by volunteers with one common purpose" to improve the lives of others. Lights On Afterschool, launched in 2000, honors the programs that offer after-school programs, expanding safe learning hours for kids. UWMS is proud to serve organizations that offer after-school programming including Boys and Girls Club of Greater Memphis, YMCA, Knowledge Quest and Girls, Inc.
This year, Trunk or Treat touched over 900 people especially from the 38112 community near the UWMS headquarters.