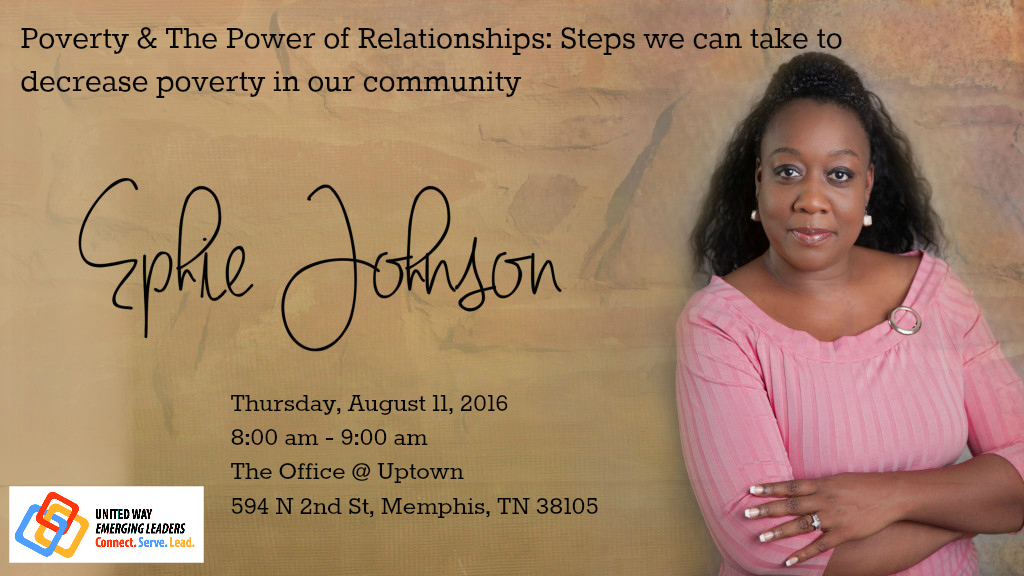 United Way's Emerging Leaders (age 40 and under) next "Coffee & Conversations" meeting on Thursday, August 11 features Ephie Johnson speaking on Poverty & The Power Of Relationships: Steps We Can Take To Decrease Poverty In Our Community. The meeting will be at The Office @ Uptown, 594 North Second Street, Memphis, TN 38105 from 8:00 a.m. – 9:00 a.m.
Johnson is President and CEO of Neighborhood Christian Center (read more about Johnson here) which builds stronger families and neighborhoods by providing compassionate, Christ-centered ministries to those in need.
If you need additional information, please e-mail karlisa.kuykindall@uwmidsouth.org.