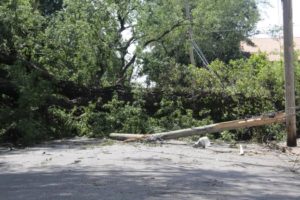 United Way of the Mid-South is accepting applications for the Citizen Storm Assistance Program through July 31, 2017. Applications may be submitted on-line or in person at community application sites. Call 2-1-1 to get an up-to-date schedule of application sites.
The Citizen Storm Assistance Program was established by the City of Memphis to assist with the removal and disposal of large downed trees on the property of our low-income residents resulting from the large thunderstorm that hit Memphis on Saturday, May 27, 2017.
To be eligible you must:
Be the owner and occupant of the home
Have income less than $30,500.00 per year
If the application is approved, the City of Memphis will arrange for trees on the property to be removed. Click here to access the online application (the application will open in another tab).