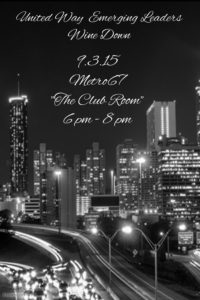 The United Way Emerging Leaders Society will meet for a "Wine Down" event on Thursday, September 3 at Metro 67's Club Room at 67 Madison Ave, Memphis, TN from 6:00 p.m. – 8:00 p.m.

You can RSVP for the event here.
United Way's Emerging Leaders Society is a group of young professionals under 40 who work to improve local education, financial stability and health through giving and volunteer action. Contact Karlisa Kuykindall, karlisa.kuykindall@uwmidsouth.org for more information.