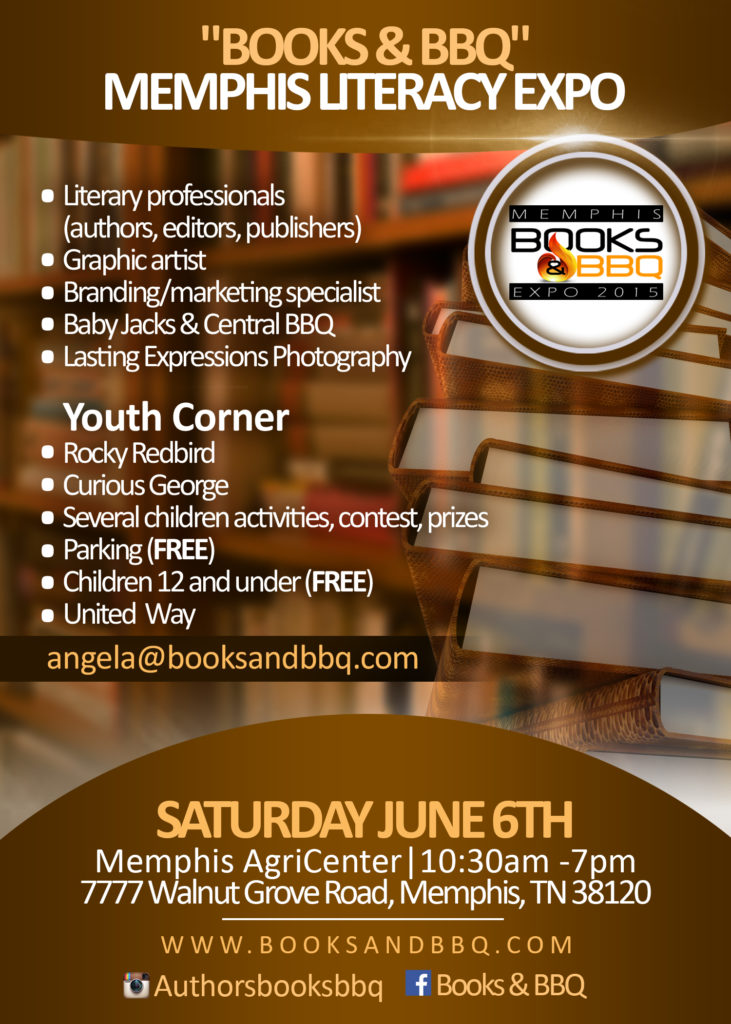 Right on the heels of the World Championship BBQ contest in Memphis, a new literacy and publishing expo called "Books & BBQ" is launching at the Agricenter International this weekend, and United Way is taking part.
Books & BBQ will take place 10:30 a.m. – 7:00 p.m. on Saturday, June 6 at the Agricenter International, 7777 Walnut Grove Road in Memphis, TN. United Way is sponsoring a youth corner featuring volunteers from our Youth United Way leadership program.
Books and BBQ will feature reading circles, resources for parents and caregivers, college-readiness information, materials from DARE, as well as fun with Curious George, Rocky the Redbird, music, prizes, and more.
If your organization wishes to participate by sharing information at Books & BBQ, please contact Letitia Robertson at 901.433.4314 or email letitia.robertson@uwmidsouth.org
This activity is part of United Way Worldwide's Day of Action activities which work to improve people's lives during the month of June. United Ways across Tennessee are working to enhance early learning and literacy as part of Day of Action this year.
You can learn more about Books and BBQ online at www.booksandbbq.com