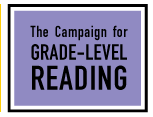 UPS has identified Memphis as a key community for its work with the Campaign for Grade Level Reading and has selected United Way of the Mid-South as a recipient of corporate funding to help increase the number of local children who are reading proficiently by the end of third grade.
"This is a great opportunity for our local United Way. We identified children being able to read proficiently at third grade as one of our top education priorities earlier this year, thanks to input from local citizens, Community Conversations, key constituent visits, nonprofit leaders and collaborative partner meetings in 2012-2013. To have UPS support our work in this important area with their corporate giving is a very timely development," said Bryce Haugsdahl, President of United Way of the Mid-South.
United Way of the Mid-South is one of only 95 United Way chapters that were chosen for this effort. There are approximately 1,000 United Way organizations in the United States.
"We are very proud to serve as a backbone organization to Strive Mid-South and the Seeding Success Partnership, which is helping distinguish United Way of the Mid-South as a leader in the work to improve local education outcomes," Haugsdahl said. Strive Mid-South and the Seeding Success Partnership were recently featured in an article in The Commercial Appeal for their work in bringing partners together to focus on data-driven outcomes in local education efforts.
Third grade reading proficiency is a key indicator of future education success. It is at this stage of learning where students begin the critical transition from learning how to read, to reading in order to learn. Poor reading by the end of third grade is a strong indicator the student will fall behind in future studies and is often a predictor of high school drop-out or graduation delays.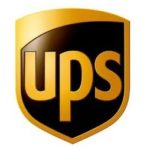 UPS is a strong supporter of United Way's work across the globe. Over 40 percent of the UPS's corporate giving to United Way organizations will be steered to work for the Campaign for Grade Level Reading.
In 2012, UPS gave nearly $8 million in corporate gifts to United Way organizations, with over $1 million designated to Hurricane Sandy relief efforts. UPS employees (active and retired) donated over $59 million to United Way's work worldwide.
The Campaign for Grade Level Reading is focused on "helping communities and policymakers promote school readiness and quality teaching, tackle chronic absence, and improve summer learning, as well as engage parents as their children's first teachers," according to the movement's website at http://gradelevelreading.net . United Way Worldwide, the Annie E. Casey Foundation and the National League of Cities are significant partners in the effort.